I hope you all had a nice and fun night with not too much chaos and noise. :)

The new year already starts off AWESOME like you wouldn't believe it. *flails*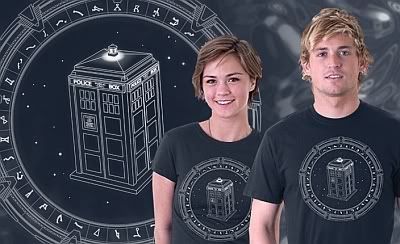 Look what TeeFury got only today.

Yes, people, that's right...

DOCTOR WHO & STARGATE CROSSOVER.

O________________o

WANT MUST HAVE. Hai.