Title:
A Christmas Miracle
Author:
Mercy
Rating:
PG-13
Word Count:
1547
Genre:
Romance/Humor
Summary:
Atlantis' first Christmas Eve back on Earth but John feels anything but jolly. The one thing he wants most he will never have. Or so he thinks. He didn't count on Santa. (post-Season 5)
Author's Note:
Might sound a bit OC but I blame Santa for that. He hijacked this story. Done for the "Sparky Advent Clandar 2010 - Day 23" at
john_elizabeth
/
sparky_advent
. ♥
Disclaimer:
I own neither the show nor the characters. I don't earn any money with this piece. I just do it for fun.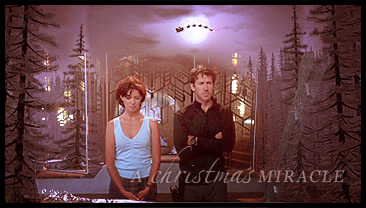 HERE
@
divine_realms