This fandom went off like a supernova... and Cain/DG too. ^^
Therefore, fanmix. With a manip on top. ♥
I'm planning to make vids with these songs... my poor WMM... *pats it*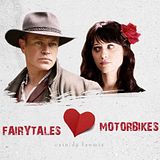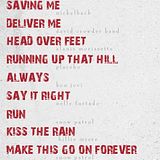 01.
Savin' Me
- Nickelback
And I'll leave this life behind me // Say it if it's worth saving me
02.
Deliver Me
- David Crowder Band
Now that I've found you // I know that you're the one to pull me through
03.
Head Over Feet
- Alanis Morissette
Don't be alarmed if I fall head over feet // And don't be surprised if I love you for all that you are
04.
Running Up That Hill
- Placebo
And if I only could, // Make a deal with God, // Get him to swap our places
05.
Always
- Bon Jovi
And I will love you, baby - Always // And I'll be there forever and a day - Always
06.
Say It Right
- Nelly Furtado
And all of what I feel I could show you // You tonight... you tonight
07.
Run [Revised Album Version]
- Snow Patrol
To think I might not see those eyes, // Makes it so hard not to cry. // And as we say our long goodbye, // I nearly do
08.
Kiss The Rain
- Billie Myers
Whenever I'm gone too long // If your lips feel hungry and thirsty // Kiss the Rain
09.
Make This Go On Forever
- Snow Patrol
The last girl and the last reason to make this last for as long as I could // The first kiss and the first time that I felt connected to anything
And if you rather want them all nicely zipped up:
[MegaUpload]
The password for the .rar-file is therebemercy.
Enjoy! :D
| | |
| --- | --- |
| | barely awake |