*shiver* Can I say that this episode was cold? And I do not mean the case *looks pointly* I can't wait for next week. I'm floored. My shipper heart is broken and WTF is wrong with TPTB???


Really, WTF did TPTB think when they made this episode? The whole time, Lindsay and Danny were like icicles to eachother >_< *headdesk*

Snow White was killed with an icicle *winces* and M&M gets the case.



M&M moves to the basement and woah, is it getting cold?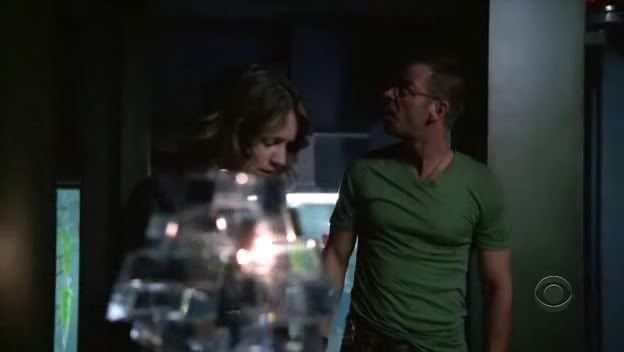 "It's been a long time since I've been stood up," Danny says quietly *ouch*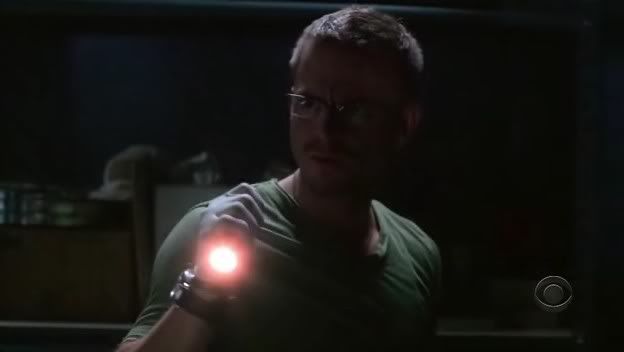 Lindsay goes all "Something came up." *winces again*



With the case they are stuck. And it's still cold. And no, it's not the ice around them...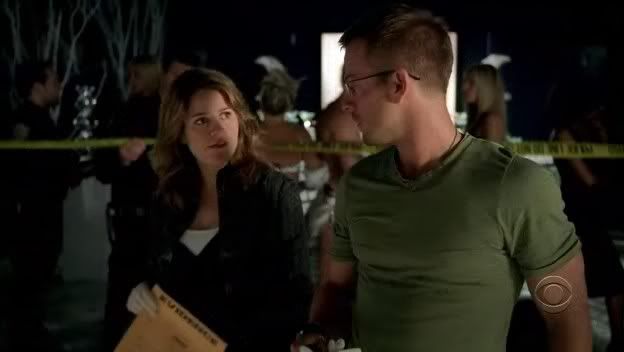 In the morgue, even Sid knows something is wrong. You could squeeze a whole galaxy between M&M.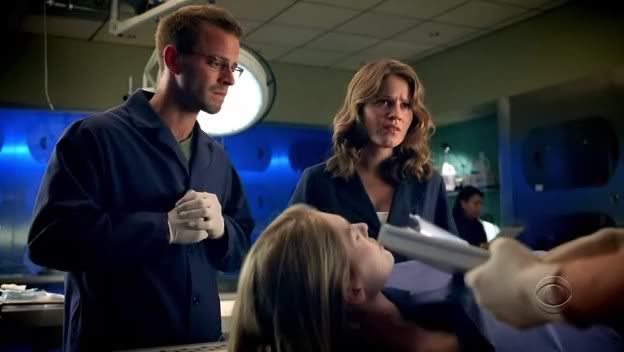 Trading results, M&M is again all cool with eachother. Also it's more from Lindsay than Danny. Oh and again the whole squeeze-a-galaxy-between thing.



Then this scene. Seriously, does TPTB want me to go crazy?



Summary (from CBS): When Danny asks Lindsay to take a break and have lunch with him, she remains distracted by the case. He's focused on getting a slice; she wants to know more about the evidence. Danny finally admits that Adam didn't find any matches to the safety pin blood, but that the gum matched the dental impressions from the victim. Lindsay takes off for a second look at the gum, leaving Danny behind on the street, still hungry.

In the lab, Lindsay found nicotine and mint on the gum which reminds Danny of one waitress. Still very space-y between them and cold (I'm starting to hate that word...)



Danny finds a feather that stands out and after some brain-storming, M&M connects it to the victim's boyfriend.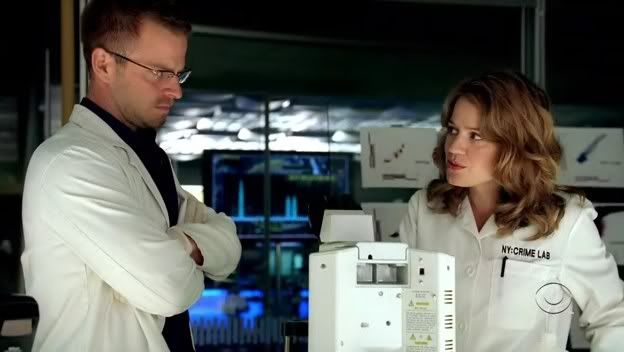 Then, the scene that's going to hunt me till next week *sigh*



Summary (from CBS): Outside the interrogation room, Danny corners Lindsay, wanting to know the deal. Are they going to start something or not? She finally comes out with it: she can't be with him. She cares, but she's still dealing with her own history. "I didn't mean for this to happen," she tells him. He's more than disappointed, yet manages to still offer his support.


I want next week's episode. Now.

[x] Clips by me
[x] Caps from http://csi-caps.com/



Pimping
secretdlsanta ^-^